The finish foil panels are covered with a decorative sheet of paper glued to the support panel.
These panels are used for interior design, particularly for the manufacture of furniture, partitions and wall cladding.
They are available in different thicknesses and sizes in a wide range of plain or printed designs.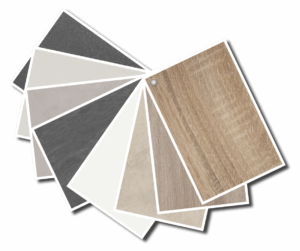 Product features :
Abrasion resistance
Resistance to stains
Easy to maintain
UV stability